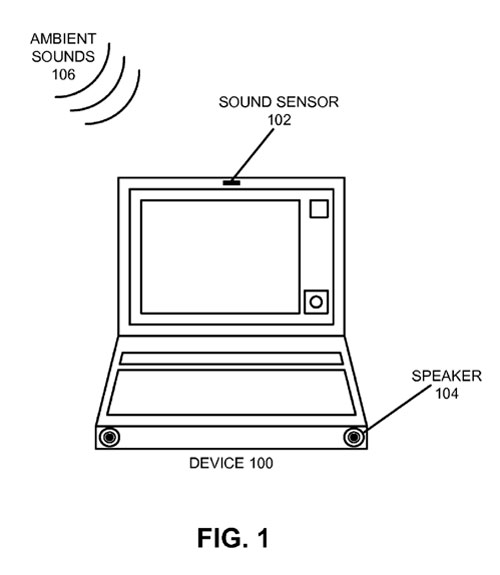 It's a common problem. You have your headphones on and you're in a crowd, but the music is drowned out by the crowd. Well, check this out. This Apple patent takes a look at dynamic volume adjustment that is based on your surroundings, not your music.
Looks like a sound sensor would detect the ambient noise and adjust itself based on the situation. The system wouldn't force you to keep it at it's own preferences and would take into account the user's own choices for volume when setting the sound level. Interestingly, the patent application was first filed shortly after the launch of the original iPhone. Obviously Apple isn't using it to date, but they already use ambient sensors to detect light for the displays on the iPhone, iPod touch etc.

The chances seem good that one day we might see this technology in a future version of the iPhone.
Apple, auto, patent, sound, tune, volume