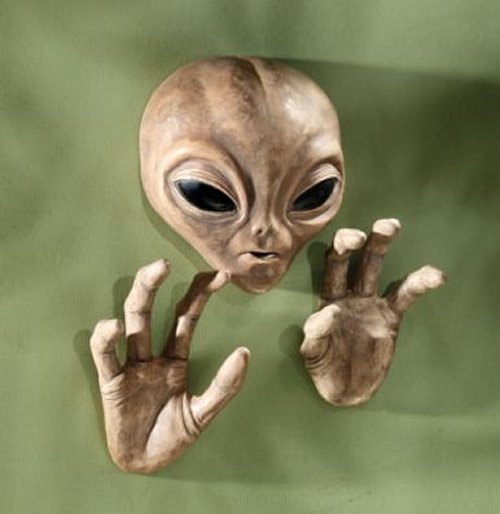 The Roswell the Alien Wall Plaque has a few different uses. For one, it makes it look like you caught one and imprisoned it in your wall. Which is good because if a real alien shows up one night to abduct you for study, he'll see this on your wall and hightail it out of there. Plus, he'll tell his friends and thus you will be safe.
It's also the sort of thing that comes in handy for scaring away unwanted house guests who like to spend the night. Just put this up in your guest room and no one will want to sleep over. It comes in three pieces: a head and two hands, so you can move them about to create the look that you want.

Damn aliens have ruined our Wind turbines. It's time we started mounting them on our walls and showing them what's what.
abduction, alien, decor, gray, grey, plaque, Roswell, scary, ufo, wall