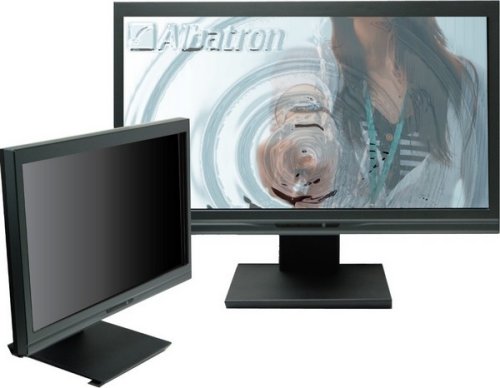 Albatron doesn't waste any time. After Microsoft announced Windows 7 would natively support multi-touch displays, Albatron was one of the first to quickly create a prototype panel to take advantage of that functionality. Here we are, seven months later and the company is ready to let you buy one.
Of course, they are also using this opportunity to talk up their optical touch tech. It features sensors embedded in the bezel instead of the surface. Apparently this results in a brighter image with greater durability. Albatron is planning to release its 21.5-inch LCD in March. Details are scarce but we can tell you that the display will support 120Hz, with DVI and VGA inputs, and that it relays touch information to the PC via USB.

Should be interesting. We'll see if it's really brighter or not.
22-inch, Albatron, LCD, March, multi-touch, windows 7