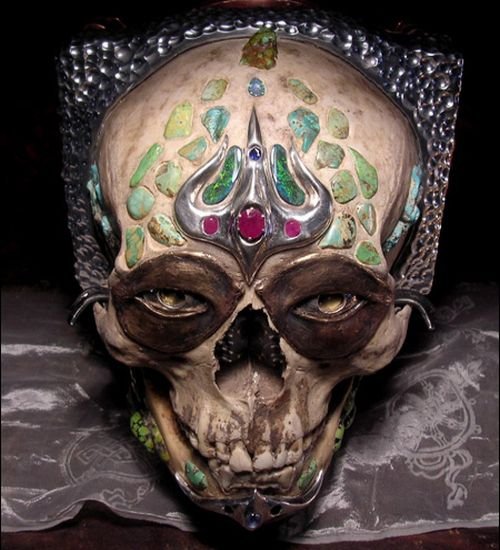 Now if I wanted to act like a pompous twit, I might say something like, "This piece speaks directly to my soul and illustrates the futility of man. Does it comment on life or death?" Pffft. I'm just gonna call it a fugly art skull decked out in all kinds of precious metals like silver, mercury and gold and gem stones. Cuz that's what it is. Oh and it's also a camera.
The skull camera is named "Yama" after the Tibetan god of death and it's actually made from the skull of a Tibetan monk. It's gotta be the creepiest looking pinhole camera I have ever seen. Not just the fugliest. A divider that splits it into two lets you see it's inner view. It comes with a hefty price at $5,000.

This is one camera that may actually steal your soul when it takes your picture.
$5, 000, camera, fugly, Human, monk, Pinhole, skull