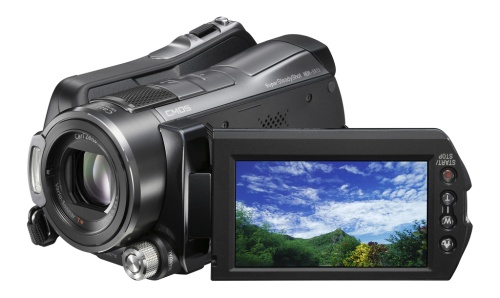 Sony, the proclaimed leader in the high-definition camcorder category, rolled into CES this week with six new HD camcorder models. They offer features like 1920 x 1080 resolution recording and face detection technology. Sony says "the SR12, SR11, SR10, UX20 and UX10 models will all ship in March for about $1,400, $1,200, $1,000, $1,000 and $800, respectively. The HDR-HC9 camcorder will ship in February for about $1,100."
The consumer electronics giant added that all these new camcorders feature a new high-profile encoding system and, depending upon the model, offer other must haves like high resolution digital still captures and hybrid/hybrid plus movie recording.
You can get the full details of these new Sony HD camcorders after the jump.