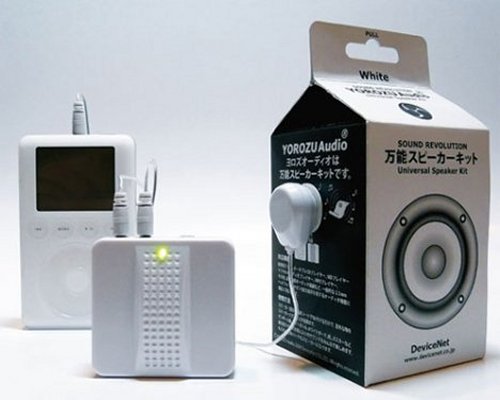 The Yorozu Audio universal speaker kit asks, "Got milk?" And if you do, you too can have this speaker. In fact, you can turn just about anything lying around into a speaker. This device relies on a vibrating sonic transducer that takes audio from your portable media player or sound system, then sends it to an attached inanimate object.
It's all about resonance, but don't expect great audio. It will cost you $56.30 to impress all your milk drinking friends, but if you ask me it just looks like a fancy heart monitor for dairy products.

Japan gets all the cool stuff.
audio, kit, milk, objects, speaker, Universal, Yorozu