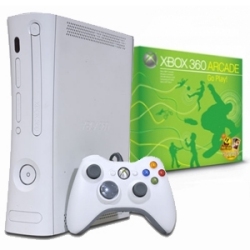 Microsoft has now confirmed rumors about upgrading the internal memory for its Xbox 360 Arcade game console to have 256MB of internal storage. The upgrade will allow more games and media to be stored inside without the need for an external memory card.
In the current 360 Arcade models, users were required to use an external 256MB card to store information. This worked well for the most part but left the memory open to being removed at the wrong time giving the system adverse effects, and to just plain losing the memory card.
"We are constantly updating the console's more than 1700 internal components. We can confirm that we are moving to internal memory for the Xbox 360 Arcade. The physical internal memory is the same size as the previous external memory units – 256MB," said a spokesperson for Microsoft.
game consoles, Microosft, xbox 360, Xbox 360 Arcade