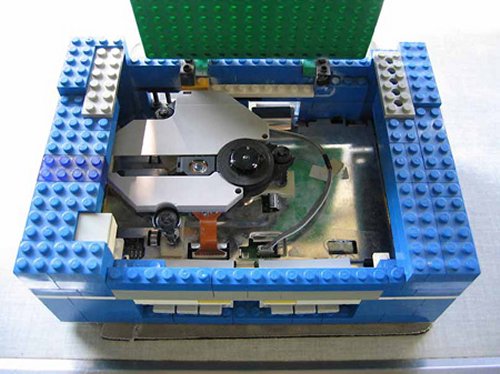 Legos are good enough to build a safeand countless statues, so why not a PlayStation?
This mod is the work of a clever high school modder who completed the project one night, instead of chasing girls and boozing it up. See kids, a clean life will yield great Lego geek toys. Looks like this kid basically just gutted his PS and inserted the innards into a custom Lego case. Which doesn't make it easy, just simple.

The kids got bigger dreams. He's now working on a remote-control "shopping bot" that he can send down to the local 7-11. "It will hand the cashier a credit card and get the receipt and bring it back. It's going to be quite a challenge," he says.
DIY, geek, hack, lego, mod, playstation, Working