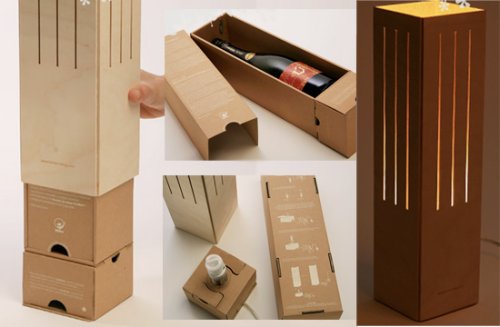 What if, every time we bought something, that item's packaging could be re-used as another product? That way, we give the landfills a bit of a break. That's the idea behind this Cava wine bottle packaging by Spanish design firm Ciclus.
Just drink up all of your wine from the bottle contained inside, and the outer layer of the packaging turns into this cool looking lamp. It's a win win. In the package, you also get the fixture and bulb that you'll need to complete your new cool lamp.

It's fun and it helps the environment at the same time.
bottle, environment, lamp, package, recycle, wine