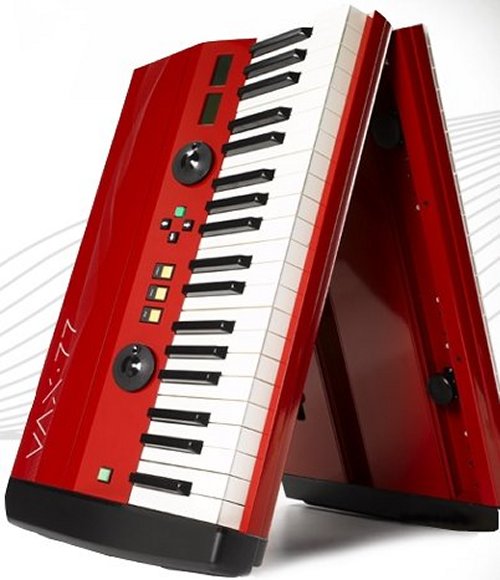 In recent years it's become easier for the musician on the go to be able to travel lighter or save some space in the band's van. Like the folding guitar, the Vax77 Foldable 77-Key Keyboard will neatly fold up so you can take your show on the road.
Folded in half, it will only take up 23.3″ of space. That's small enough that you can put it in the front seat of your car or take it with you on an airplane. Some features include a 3.5-inch color LCD display, MIDI in/out and USB 1.1 connections, four pedal inputs and and many synthesizer presets. I don't see a price, but I expect that portability will cost you.

Aside from being able to fold it, it's also a nice looking keyboard.
77-Key, band, foldable, instrument, keyboard, portable, Vax77