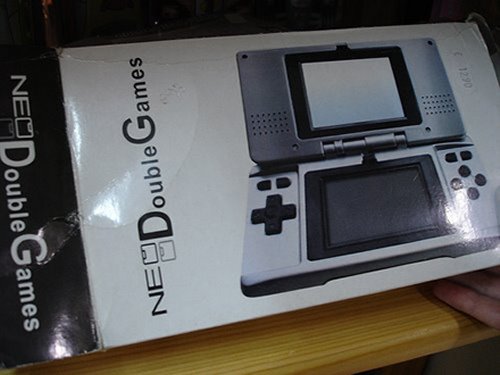 HM Revenue & Customs has released an official report warning that "hundreds of imported counterfeit game consoles seized at UK freight depots were found to have been supplied with potentially dangerous power adapters." Most of the consoles had been purchased at a huge discount from Asian websites that claimed to sell "genuine Nintendo products" for over 50% off. Yes, these fakes can kill you.
Nintendo has already confirmed that the DS / DS Lites are counterfeit, and the included power adapters were also labeled "potentially dangerous, since they had not been electronically tested and do not meet strict UK safety standards." The moral of the story is that parents need to stop buying their kids these cheap-ass imitations.

Maybe Santa is too blame. Has he been importing these dangerous consoles for those who have been naughty, while the nice kids get shiny real Nintendo products? Could be.
DS, fake, handhelds, imported, uk