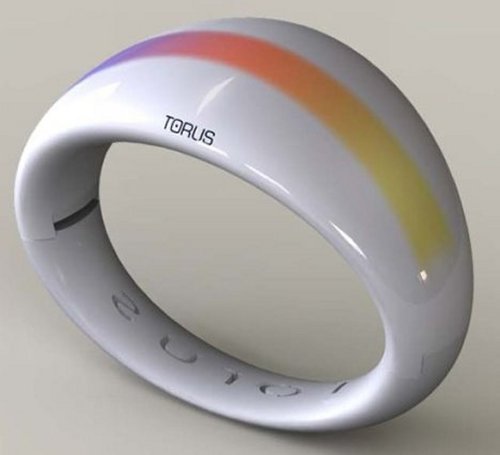 The Torus concept watch from Nicolas Meiresonne won't give you the exact time. But it will look pretty in a Sci-Fi kind of way. This timepiece offers the wearer only a perception of time, by cycling through a variety of pretty colors.
For instance, you'll get blue and green in the morning, while yellow and orange mean noon with red and purple depicting both evening and night. The bracelet's surface has touchscreen capability, allowing you to set the timer simply by tapping on the corresponding segments. Pretty cool, but pretty useless if you need to know appropriate times.

We don't think the Torus will enter production anytime soon.
color, concept, time, Torus, watch, wrist