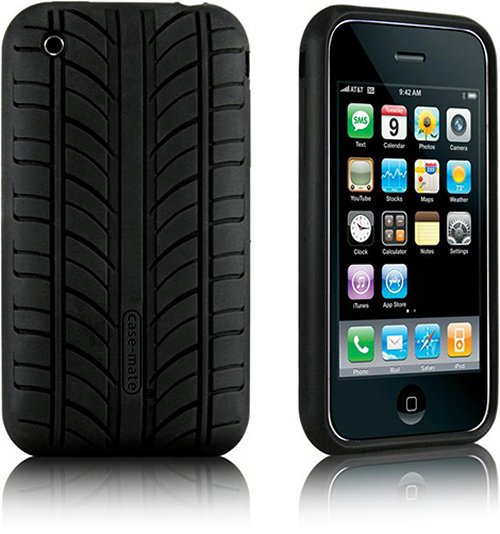 Here's an iPhone case that's a bit different. If you're in the market for a case for your iPhone 3G, but you "tire" from the search, this may be for you. The Case-Mate Vroom Tire Tread Pattern Case features 100% impact resistant rubber and it's only $15.
Its rubber case can protect your expensive phone by cushioning the blow of impact of course. But there's an unseen danger most users ignore. What if…Just what if it slipped from your gadget loving hand? The tire tread pattern will prevent iPhone hand slippage and at the same time send others a message. Presumably, "Don't tread on me."

What could be better, or tackier then making your iPhone resemble a stinky and putrid rubber tire?
3G, case, iPhone, protection, rubber, tire, tires, Tread