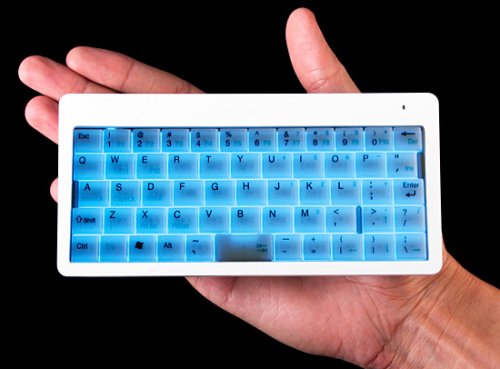 You might remember a few months ago when we told you about that small bluetooth keyboard that was great for iPhone typing. Well, this one outdoes it. And it's great for the dark home theater. This new backlit model is barely larger than your hand, and runs on 2.4GHz wireless rather than Bluetooth.
It even has an extra USB port for a mouse if you don't also have a wireless mouse. This looks like an awesome device for your dimly-lit movie sanctuary. However, using two AAA batteries, all that blue backlighting and wireless connectivity, may just drain all the juice out of the device quickly.

It's available for pre-order and shipping later this month for just $47.
backlit, keyboard, light, tiny, wireless