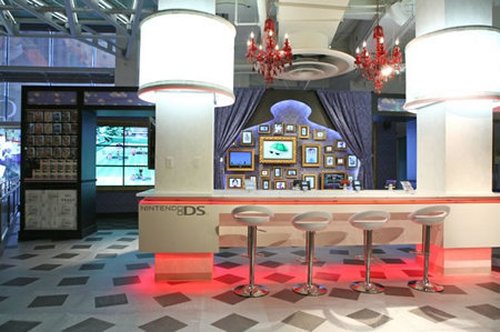 That's right. New York City's Toys "R" Us Time Square gets its very own Nintendo department. The Nintendo department, located on Level One of the Toys "R" Us international flagship store, is almost 1,000 square feet and is easily visible from the store's windows overlooking Broadway. It includes more Nintendo products then you can shake a Wiimote at, and should make hardcore nerd fanboys wet their pants.
The department store will include a Wii wall so fans can slam a Wiimote into a TV that they don't own, and eight Nintendo DS systems for customers to play with and try out new games. There's also a Nintendo gallery with images from Nintendo's history in video games.

In case you were wondering, there will also be specially trained Nintendo geeks in Nintendo uniforms to help customers with any questions they may have about Nintendo's products.
Department, DS, Nintendo, Times Square, Toys 'R' Us, Wii