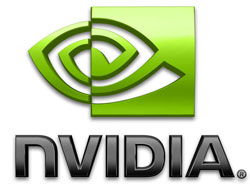 NVIDIA is the biggest name in discrete video card sales. It has among its wares some of the best performing video cards available. The graphics giant purchased Ageia and gained from the buy PhysX technology that it has been enabling on its GPUs and peddling to game developers.
Over the last few weeks, some of the biggest game publishers in the world have licensed NVIDIA's PhysX technology including EA. EA showed footage of its new title Mirror's Edge with PhysX enabled and it looked like a different game.
THQ announced this week that it too had licensed NVIDIA PhysX technology for its worldwide studios. The technology will be integrated into THQ titles for PC and all major game consoles. PhysX allows developers to offload complex physics calculations from the CPU to the much higher performance GPU.
NVIDIA, PhysX, THQ