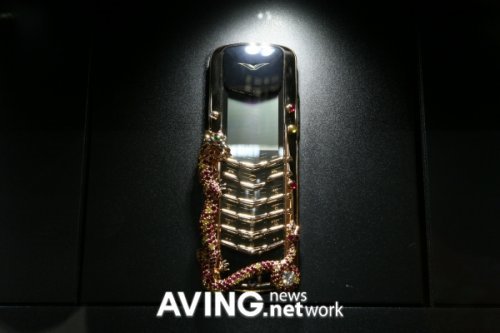 The Wynn is one of those super luxurious hotels along the Strip at Las Vegas, so of course they host a whole bunch of high-end items such as exotic cars, designer clothes and expensive phones. The Vertu shop there is currently displaying it's latest luxury cell phone, the Vertu Signature Dragon. Just like the Vertu Signature Cobra, the Dragon is not yet featured on the company's website.
It's a pretty cool looking phone. I think the only thing they could have done was to make the dragon's eyes glow red when there's an incoming call. Sadly, it doesn't breath fire either, but it will burn a hole in your pocket with it's enormous cost.

Yes those are jewels in the dragon's body.
cell phone, Dragon, phone, signature, Vertu