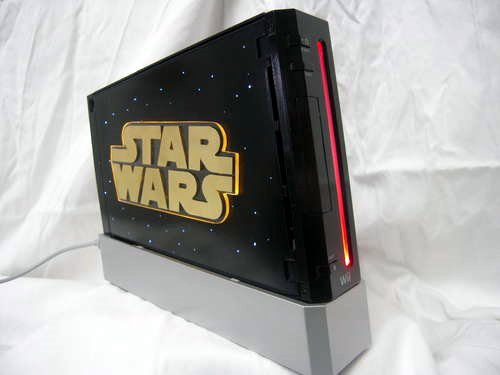 It's been awhile since we saw a really cool Wii case mod, though we did bring you 14 neat mods some time ago. This custom Star Wars case mod is pretty awesome and you can learn to make one too. Just be warned that the creator invested over 100 hours of work.
It includes lots of LEDs and fiber optics to give it some nice glowing effects. If you'd rather buy one and not put in the time, you can find this gem on ebay for $499.99. It features stars that fade in and out, custom Red Light Bar, and a hand Painted Death Star, X-Wing and Darth Vader's Tie-Fighter. Pretty sweet.

If Vader played video games, this would be his Wii of choice.
art, case, custom, DIY, eBay, hack, mod, Nintendo, ooak, Star Wars, Wii