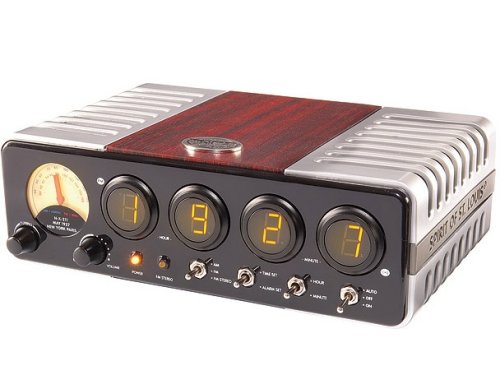 You have to love these antique designed radios. And it looks all the better for not having an iPod dock. The St Louis Aerial Clock Radio was inspired by airplane cockpit controls of the 1920's. The radio has toggle switches and a tuning dial that lights up.
Probably the most interesting feature is that it displays the time in 4 separate circular digital windows. It's constructed of Steel and plastic and will only play AM/FM channels. Not a single input for you MP3 player, which is pretty refreshing. The Aerial Clock Radio retails for £49.95, which is a bargain for this kind of design.

The days of beautiful radios may just be back.
Aerial, airplane, antique, clock, cockpit, Radio, St. Louis