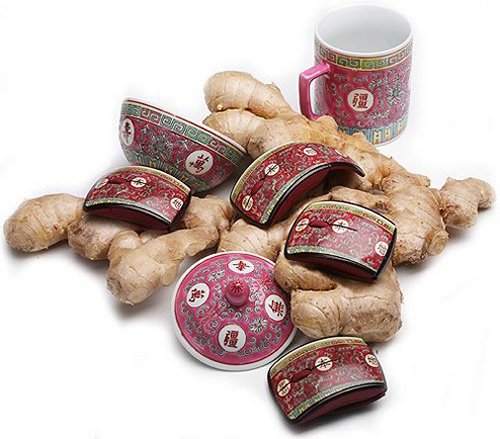 At first glance, this looks like a bunch of broken oriental pottery. It's actually a picture of three Microsoft Arc Mice all dressed up like oriental pottery. So you see, the Arc mouse really is a beautiful mouse. No other mouses looks so stunning amid ginger roots and fine china.
This is a special edition of the Arc Mouse that Hong Kong design store Goods of Desire turned it into a work of art. Very nice. We'd like to see more mice make dramatic statements like these.

Just don't lose these in your china cabinet.
Arc, Microsoft, mouse, Oriental, pottery, special edition