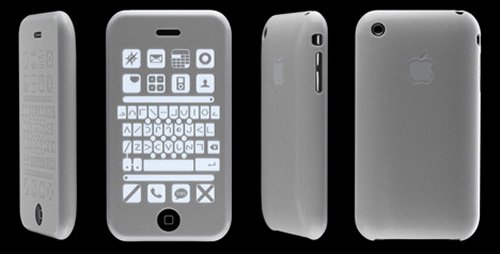 The iPhone has never really been a friendly device for the blind, so this case designed by Bruno Fosi is fairly impressive. The Silicone Touch covers the iPhone's screen and features a selection of bas-relief buttons that correspond to menu items in a custom app.
This lets the visually impaired access all of the phone's functions, even multi-touch and finger flick scrolling. None of the phone's functions are compromised. It's just a concept at the moment, but this is one that we hope will see the light of day very soon.

It's absolutely brilliant.
Apple, blind, case, concept, iPhone, Silicone Touch, visually impaired