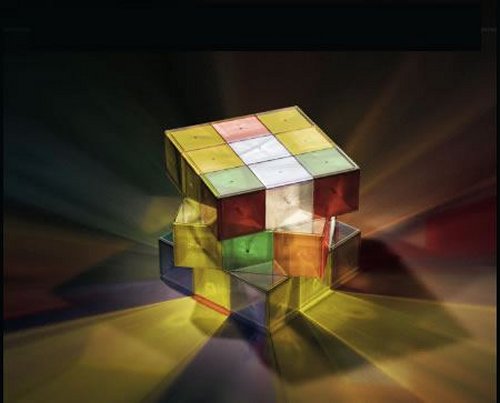 The frustrating 80s puzzle we all grew up on makes for a cool light source. The Rubik's Cube Light lamp by Eric Pautz is yet another variation on the popular cube. What's cool about this one is that the light shines through and creates many colorful patterns.
If you already have the Rubiks cube alarm clock, you'd be remiss if this lamp doesn't turn your eye. The gadget is available in two versions, color and transparent. The colored version reflects the colors that make the puzzle so popular and can display it scrambled and unscrambled. For a minimalist approach, there's a transparent cube, which gives off a clear white light.

It will provide some comfortable light with which to speed-cube by.
gadget, lamp, light, puzzle, Rubik's Cube