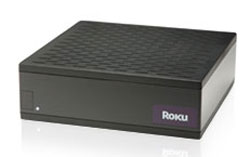 The Roku Netflix player was the first device to support streaming movie rentals from Netflix and ushered in an array of devices supporting the Netflix streaming service. One of the best features of the original Roku Player was the cheap $99 price tag.
Roku announced today that its Digital Video Player now supports HD streams of films from Netflix. Other HD streaming partners will reportedly be added to the Roku player as well. The additional providers are expected to debut in q1 2009.
HD streams from Netflix are courtesy of a new advanced compression technology that enables HD streams on the device. Despite the addition of HD capability, the price of the Roku Player remains unchanged at $99. Customers who already own the player will be given the HD update free sometime in the next few weeks.
HD, Netflix, Roku