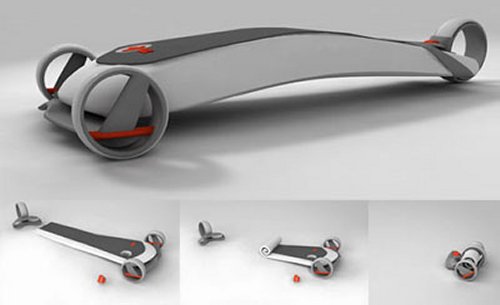 This skateboard concept looks great in design and is still portable enough so that you can carry it around. That's what this Pumpboard concept is offering. It was designed by Maciej Puzon.
The idea behind this one is that the skateboard can be folded and stashed away when you're not using it. When you need it, just pump it back up. I imagine it might be a bit of a pain to keep folding and then re-pumping your board though. It's still a concept at this stage, but who knows. It does have good looks if nothing else.

It should probably hover and shoot things at other skateboarders, but cool.
concept, folding, portable, Pumpboard, skateboard