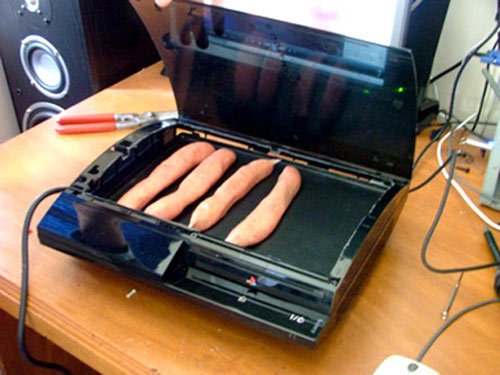 This is hardly shocking news, but according to the Wall Street Journal, both Nintendo's Wii and the Xbox 360 clobbered the PS3 in holiday sales. U.S. sales fell nine percent from this month last year. During the same period, sales doubled for the Wii and were up eight percent for the Xbox 360.
That's what happens when you fail to cut prices on your system, and the lack of exclusive game titles didn't help either. Not to mention a bunch of inexpensive Blu-ray players. The end result is that the PS3 was the least attractive option for buyers. Apparently, it's not even fit to roast a decent weiner.

Looks like Sony won't be able boast about the console to prop up their electronics division, who by the way, will be cutting thousands of jobs to boost profitability into 2009. To be honest, there are no PS3 titles that I have to have right now. How about you? Are you opting for a Wii, Xbox 360 or PS3?
Holiday, Nintendo, PS3, sales, season, Sony, Wii, xbox 360