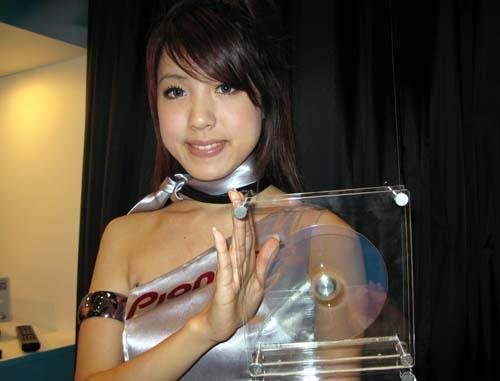 If you think that the current Blu-ray disc is the best there is, think again. Pioneer has unveiled its 16-layer optical disc that can store a huge 400GB worth of data. The Pioneer disk is based on Blu-ray Disc (BD) with an added breakthrough in material of reflective layers.
The specs of the pick-up head of the disc are the same as those of blank BD discs. That means that the Pioneer discs can be read on BD players that are now on the market. Pioneer will release its read-only (ROM) 400GB discs from 2008 to 2010, while rewritable 400GB discs will make their appearance between 2010 to 2012 and the 1TB capacity disc should show up in 2013.

After that who knows.
16-layer, 400GB, optical disc, Pioneer