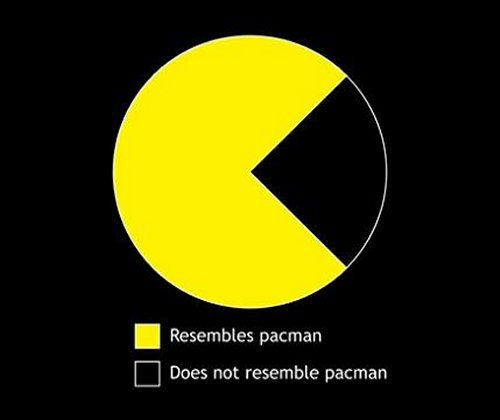 Pie graphs are used as a visual aid to give you a quick overview of percentages in a single glance. As far as Pac Man goes, it's real simple. You only need to know two percentages:
The area which resembles Pac Man and the area that does not. Amazingly simply. Beautifully geeky.

$12.95 and it's yours. If only life were this simple.
[Fashionably Geek] VIA [Uberreview]
Graph, Pac Man, Pie, shirt, simple, T-Shirt