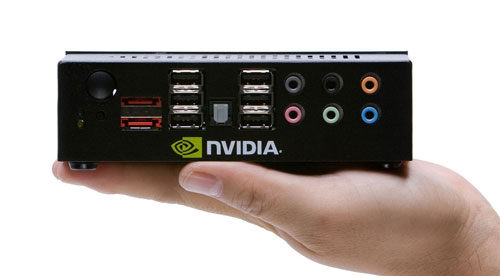 I am a big fan of netbook computers. I have tested several and found them to be great for reducing my load when traveling to places like CES. The catch is that netbooks offer little graphics power meaning that you get a less than ideal HD video and gaming experience on most netbook computers.
NVIDIA announced a new platform this week called Ion that promises to provide Intel Atom powered netbooks and net tops with the graphics muscle they need for better HD video viewing and even PC gaming.
The Ion platform is an Intel Atom processor combined with an NVIDIA 9400 GPU. The combination allows full 1080p HD video playback and supports Windows Vista and the coming Windows 7. Perhaps the best news is that Ion adds the 9400 series GPU and still takes up about half the space of current Atom-based CPU solutions. That means higher performance and smaller devices. Sign me up.
Atom, Intel, ION, NVIDIA