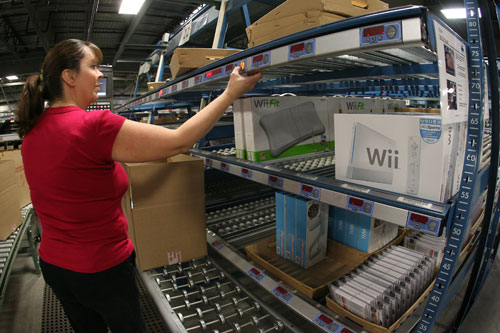 My son is one of the proudest kids in the neighborhood when it comes to video games since we have a Wii, PS3, and an Xbox (all for work naturally). The thing most of the kids want to play is the Wii and many of his friends are asking Santa for a Wii this Christmas.
The catch is that the Wii is still notoriously hard to find, despite the fact that Nintendo is making more of the consoles this holiday season than it did last year. Nintendo has announced that it has set US sales records with its Wii and DS game systems.
NPD group reports that the Nintendo Wii sold more than 2 million consoles in November, an all-time record for months other than December. The Nintendo DS was right behind the Wii with 1.56 million units sold. NPD says the Wii has sold 15.4 million units in the US since its November 2006 launch. It's amazing that now two years after the launch of the console Nintendo is still unable to keep up with the demand for its Wii.
DS, Nintendo, Wii