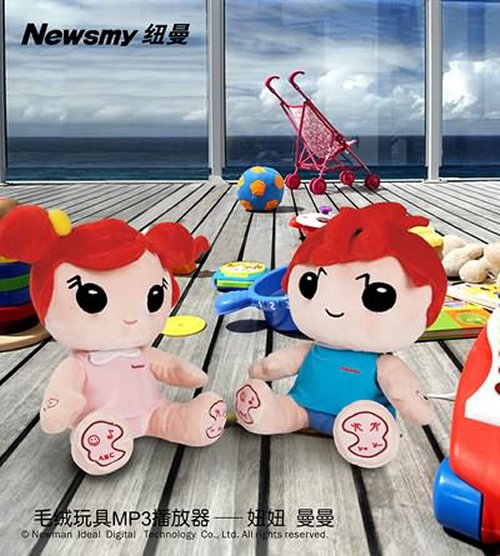 Look, I don't care how rotten your kid has been. Nobody deserves these creepy MP3 dolls for children. Give them coal in their stocking if you must, but spare them the trauma that this wicked pair will cause. There's not a whole lot of info about these unbalanced and obviously devious dolls, but their names are Man-Man and Niu Niu.
The controls are in the hands and feet, and they feature an automatic shutdown, you know, in case you catch them cornering your kid with a knife, while blasting the latest Britney Spears ear-rape. The MP3 players are hidden in the guts of the dolls. This fright-fest comes hot on the heels of H-Bouya, another creep-gadget that will have your kids shaking in the corner like a crack-addict and asking "Why daddy, why?"

Listen, if I were given these dolls as a kid, I would spend my entire childhood plotting revenge against Santa. And guess who they come after when they learn the truth about Santa? That's right, you.
creepy, dolls, evil, Kids, MP3, music, Newsmy