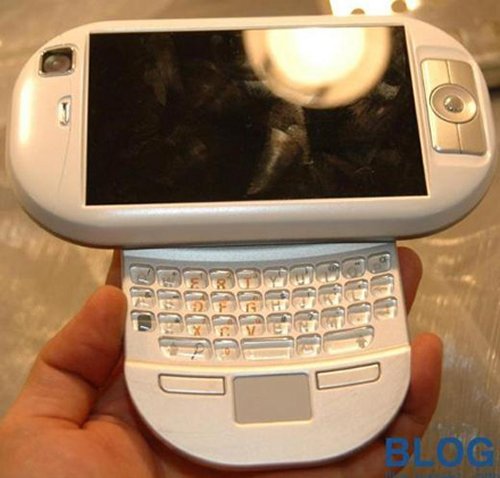 It looks like that mystery Korean handset we spotted awhile back has been identified as a MID from Compal with the strange name of Tabasco. The shot that we saw was taken at Computex 2008 in June.
The non functioning prototype features a rear facing 3.2 megapixel camera with 2x optical zoom and a flash, a front-facing webcam, and it measures about 6.3 x 3.3 x 1.3-inches with a 4.5 or 5-inch screen. The processor, as well as OS and storage capacity are unknown. So there's still some mystery here. We have no idea if it's on track for release or just a prototype. We may learn more at CES.

It certainly likes to tease.
CES, Compal, handset, Mystery, swivel, Tabasco