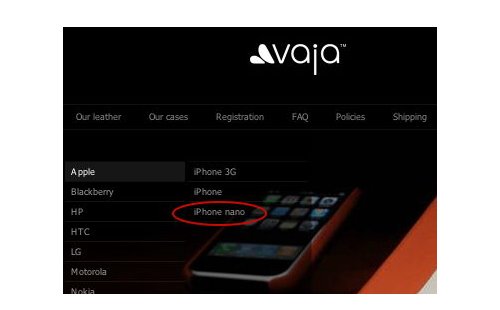 Whether there is any shred of truth to the iPhone Nano or not, it sure is stirring up some big rumors for such a small device. Adding to these rumors, case-maker Vaja today quietly added the category to its website. We're not sure what to think. At this point, it's a lot like the X-Files. The truth is out there. Somewhere.
Apple could produce a cheaper phone, but why? They could just as easily add another on the high-end. Yet, there it is on the site of a reputable accessory manufacturer with a brand new phone listed. Something seems to be afoot, but what?

What do you guys and gals think? Nano or nonsense?
Apple, iPhone, nano, Rumors, Vaja