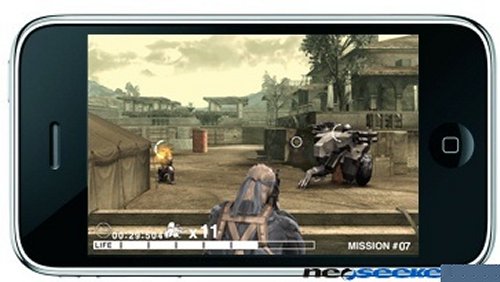 Great news for MGS fans. Konami has decided to port several games, apparently lured by the 70% revenue share that developers get from the iPhone App Store.
The games are Metal Gear solid, Silent hill, Dance Dance Revolution and Frogger. I think it's safe to say that they will sell well and generate a ton of revenue for Konami, so we expect others to follow their lead.

With the App Store, companies can generate a lot more money, especially if they are a developer and a publisher.
Apple, ddr, frogger, iPhone, iPod, Metal Gear Solid