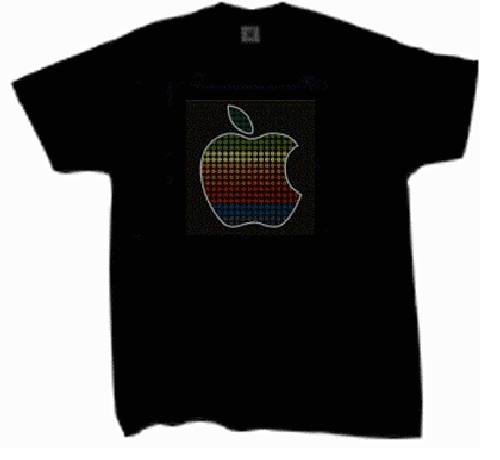 This one is for Apple fanboys and girls who want to profess their love of the company loudly and with light. These illuminated t-shirts feature the old school rainbow Apple logo and they light up using an electroluminescent display that responds to music and other ambient sounds.
Apple hasn't used the classic rainbow logo since 1998, so I guess it's time to bring it back. Probably against Steve Jobs' wishes. I'm sure that's why the apple leaf is facing the wrong way. Might be a good idea to get one now before any lawyers get involved. They'll cost you between $20 and $45. Video below.

Here it is doing it's illuminated fruit thing to some unidentifiable music.