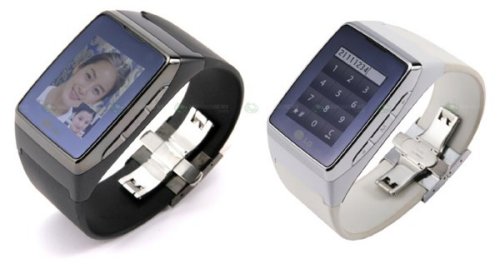 We knew that eventually a watch phone would show up that packs in all of the features we want.Turns out that it's LG who has accomplished this with their LG-GD910 model. The phone sports a touchscreen LCD, 3G data, and a built-in camera for videoconferencing and looking cool.
Of course using that 1.43-inch screen, it might be tough to browse the internet, but it's all about looking cool, not what you can actually accomplish. You can't get one now and we don't have a price yet, but LG should be showing it off at CES next month. They plan a release in Japan and Europe, but that's all we know.

Sure beats those fake cereal prize watches we had as kids.
camera, GD910, LG, phone, Touchscreen, watch, wrist