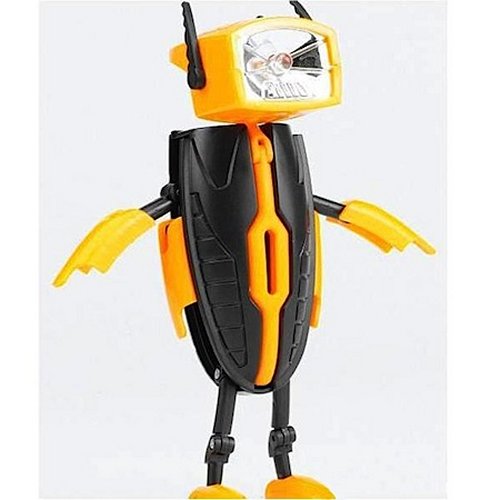 Worried about the rise of the robots? Sure we all are. But we never saw it coming from our trusty flashlights. Yes, they will transform and enslave us by being useful in the dark. Which is a brilliant plan. We will never see it coming when the light goes out and they finally attack.
This awesome flashlight can transform into three different forms: humanoid robot, scrambling spider and standing spider. That's three cool things in one flashlight. Which is two more than your current flashlight does. All this coolness for only $20.

Proof that even flashlights, if designed right, can be fun and functional.
Flashlight, LED, robot, Torch, Transformer