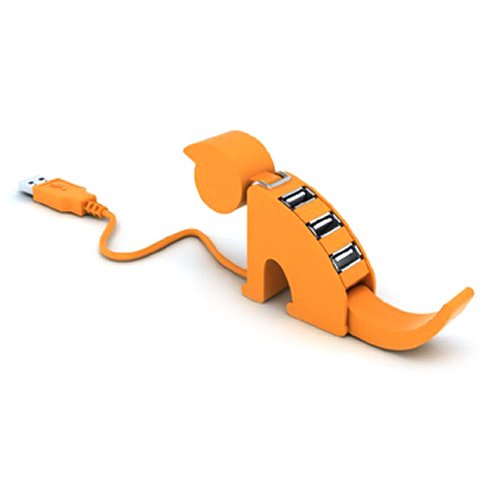 This is just what you need for Christmas. A cat USB hub. It will charge up your gadgets with precious kitty spinal fluid. And if you don't want to perform a USB spinal tap, there's another port in it's mouth.
It will spend it's 9 lives on your desk with it's head down in shame as you shamelessly suck it's meow meow power. You can get it wholesale. Your real cat will not be amused.

Usb hubs have never been so cute and slightly creepy.
4 port, animal, bizarre, cat, hub, kitty, USB, weird