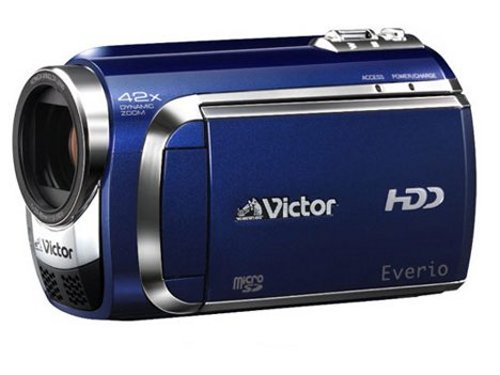 JVC is ready for the holiday season and has unveiled two more Everio camcorders in Japan: the 60GB GZ-MG840 and the 120GB GZ-MG860 that will record videos in a DVD-resolution 720×480 wide format while combining both a hard drive and a microSDHC memory card as its storage.
They also feature a special YouTube capture mode that allows you to record YouTube-friendly videos that won't need to be converted later, helping you save some time. Both models feature 42x optical zoom with image stabilization. The GZ-MG840 will retail for about $757, while the GZ-MG860 will go for about $811.

Hopefully they'll be a bit cheaper when they arrive here.
Camcorders, Everio, GZ-MG840, GZ-MG860, JVC