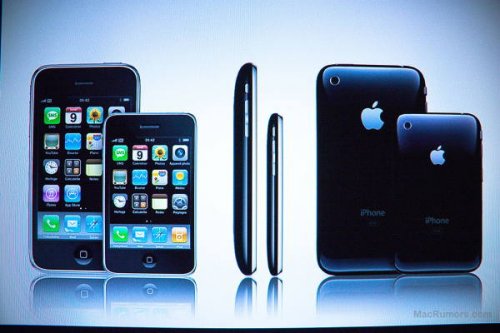 Rumors of an iPhone nano have been persistent for weeks now, and here are the first pics of the so-far fantasy phone. It looks about 3/4 the size of the iPhone, slimmer but still sexy. Is this just wishful thinking?
It could be true, but many don't see it happening in January. For an announcement of this calibur, Steve Jobs would be making it, right? He's not going to be at the Macworld keynote next month. But think about this. Why does he have to be there to make the announcement? Why not "phone it in" on an iPhone Nano?

Anyhow, the picture is labeled as a concept so don't assume too much. As usual, stay tuned.
Apple, concept, iPhone Nano, macworld, photo