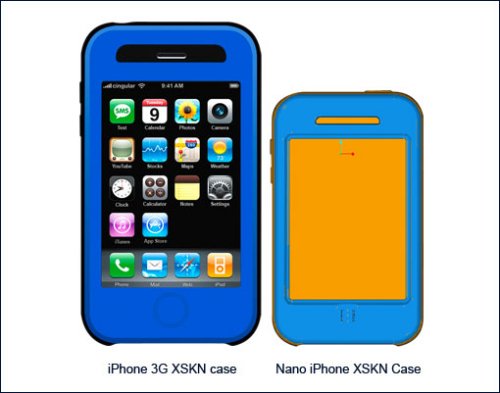 We probably shouldn't be basing predictions for important new Apple products on protective case mockups from China. Even so, things like this have revealed the truth in the past. iDealsChina is reporting that XSKN is working on a silicone skin for the upcoming "Nano iPhone" a shorter, chubbier version of the iPhone 3G.
According to iDealsChina sources, the phone will feature EDGE data, but otherwise is pretty identical in specs to its predecessors. Well, it has a smaller screen. According to them, Apple plans to sell tons of these for low prices in places like Walmart, and that the company will be unveiling the new handset in January during Macworld.

They even say that leaked photos of the device should be surfacing in the next few days. Pretty bold claims. I guess we'll see.
case, iPhone, leak, macworld, nano, rumor