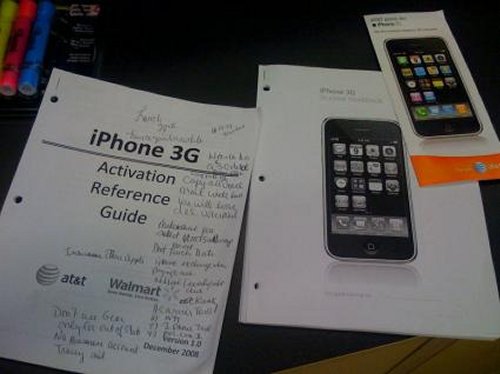 Rumors that Walmart would begin selling the iPhone soon have been around for a few days and we now have an answer thanks to Bloomberg. Yes, you'll be able to get an iPhone at Walmart, and probably by Christmas. Store representatives at several locations confirmed that employees are being trained to sell the handset, which will hit shelves by the end of the month. This makes Walmart the second retail chain to sell the iPhone, and also the largest.
Any truth to the whole $99 4GB model deal? That isn't confirmed, and is looking unlikely. The $99 iPhone will probably happen eventually according to some, but others claim that a Bentonville, Arkansas location will sell the 4GB model as well as the 8GB and 16GB versions, which have been confirmed at their normal $199 and $299 prices.

Basically buying an iPhone at Walmart will be just like buying it anywhere else. You'll just be able to stock up on TP at the same time.
Apple, December, iPhone, rumor, walmart