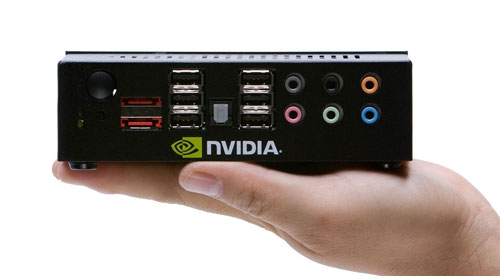 Intel and NVIDIA aren't exactly the best of friends. Just when things were looking up in the relationship thanks to NVIDIA allowing SLI on the Intel X58 chipset, NVIDIA ousts Intel as the GPU of choice in the new MacBooks.
A rumor circulated around the Internet that claimed Intel may be looking to kill NVIDIA's new Ion platform that combines the Intel Atom CPU with an NVIDIA 9400 GPU. The rumor had Intel only selling the Atom CPU with its 945 chipset.
An unnamed Intel spokesperson has come forward and said that Intel has no intentions of only offering the Atom CPU with an Intel chipset. The source says that Intel offers the Atom CPU alone or in a chipset bundle. This leaves the door open for Atom and could result in increased sales for Intel, something it certainly needs today.
Atom, Intel, ION, NVIDIA