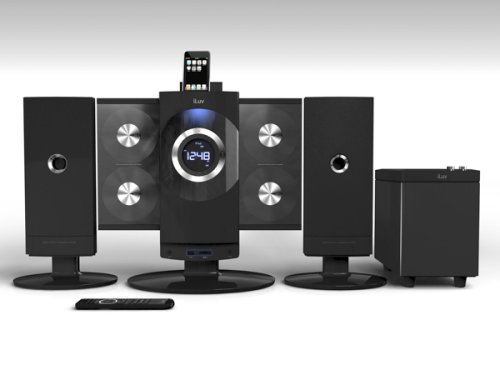 iLuv offers plenty of iPod docks these days, but if you're looking for something a bit more stylish and elaborate than the average desktop model, you'll be happy to see the new i9500 system. It sports a cool vertical design that can handle four CDs and your iPod.
Wait, there's more. The system will also handle SD cards and USB storage devices, and you'll also get all the typical stereo features like AM/FM radio and alarm clock functionality. It should pump out some decent tunes, with 45W of power and a separate, somewhat subwoofer.

No word on a price yet, but iLuv will apparently e showing it off at CES.
audio, cd, CES, i9500, iLuv, iPod, sound system