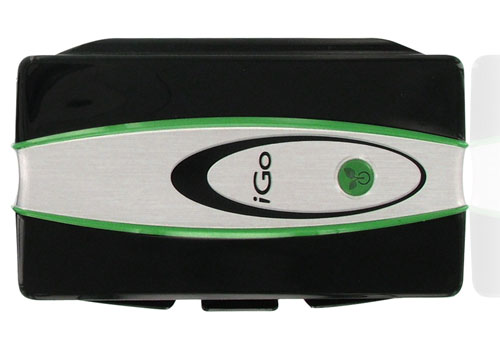 The vast majority of laptop chargers on the market have one thing in common, no matter if the battery if fully charged or absolutely dead, they send the same amount of power to the system. The amount of power a notebook uses can be greatly reduced by eliminating vampire power sent to a system when the battery is full.
A company called iGo is set to debut a line of new chargers and devices at CES 2009 in a few weeks that promise to reduce power consumption by notebooks on the charger up to 80%. The iGo Laptop charger has built-in technology that reduces the power going to the laptop when the battery is fully charged.
The company will also introduce a surge protector and a wall outlet using the same technology. Another interesting charger from iGo is a netbook charger that will charge a netbook and another gadget at the same time. This will allow mobile types to shed at least one charger from their mobile gear.
Green Power, iGo, Notebook Charger