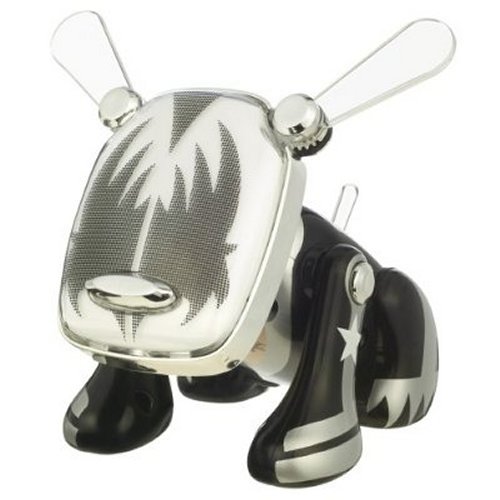 So you are a member of that ultra elite rocking corp, known as the KISS army. You watch Gene Simmons' show and you feel required to buy any and all merchandise. Feast your eyes on this little monstrosity. It's the Demon from the I-Dog KISS Kollection. This little guy will rock all night and party every day, never taking off his make-up.
This portable KISS pooch plays back music through his built-in speaker or your headphones. He'll also entertain you with colorful electronic lights, expressive movements and sounds based on the music you play. Sadly, his tongue won't roll out and hit the floor, before assaulting your girlfriend.

KISS dogs actually look fairly cool. $29.99 Starchild is also available.
demon, I-Dog, kiss, Kollection, speaker