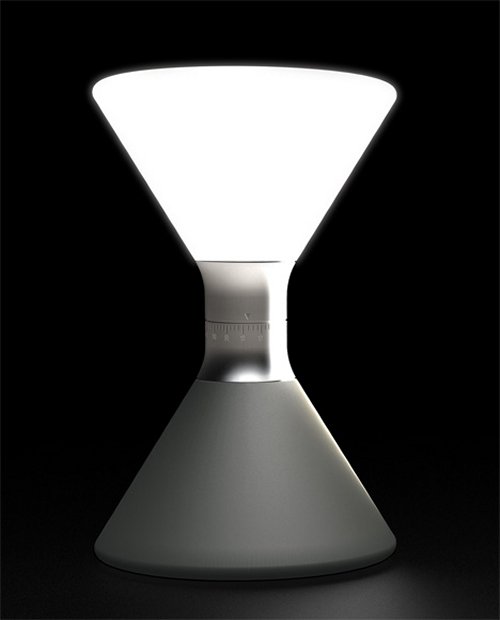 This is a fairly interesting lantern concept from designer Young Bok Kim. It puts a modern spin on the hourglass by draining the light from LEDs instead of using sand. While conspiracy theorists will no doubt say that the ancient Egyptians already had such technology, no they did not, get a grip and throw out your series of Paranormal Time-Life books.
If you adjust the dial in the center, you can control how fast the light "drains" from top to bottom. I'm not sure it would be all that practical as it looks like it would be hard to tell tell how full the bottom is getting.

Does it have a setting where it's always on? Because I don't want to be so committed to my lamp, that I have to flip it all the time.
concept, Hourglass, Lanternlamp, LED, light, sand