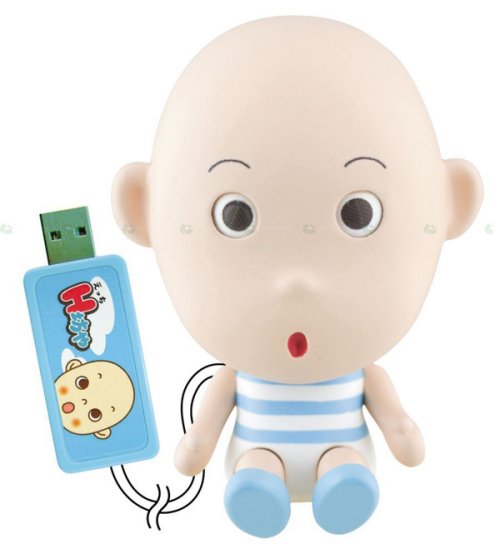 The latest USB toy to come out of Japan is named H-Bouya. We'll be honest here, it leaves us with a creepy, not safe feeling, mixed with confusion and please don't stab us with a usb stick.
Okay, so what does it do? We are not really sure. One thing we know is that it turns red and blinks its eyes every time you hit the letter "H". For some reason. Mostly it will just give you a crazy-eyed staring, mental beat-down without moving a limb. The objective may be to put you in a coma and report back to HQ via USB. When enough of us are asleep at our desks, it's plan will be enter the next phase, whatever that is.

We don't know where to get one, or how much he'll cost. Just be careful.
bald, be careful, confusing, creepy, H-Bouya, japan, toy, USB, weird