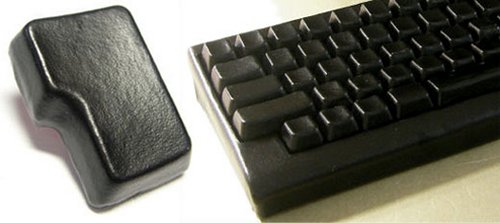 Typing on this soft Gokukawa leather keyboard will feel soft and smooth. Some of you may even want to break out your riding crops and ball-gags and be lovingly whipped into a bloody frenzy from behind while working. Hey whatever floats your boat. No skin off my back, though yours is a different story.
And since you love pain, the $548 asking price is like a kick to the crotch. Especially when you consider the fact that there are no labels on those smooth, leathery keys. Don't worry, for $603, you can get letters etched into them.

Now all you will need is a long tall mistress hitting you and telling you to get typing.
expensive, fetish, Gokukawa, keyboard, leather, typing