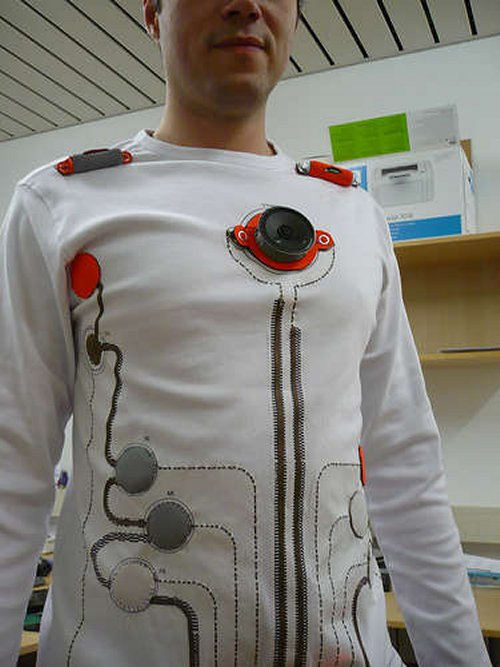 Everyone is into fancy musical shirts these days. Shirts, shirts, the magical fruit, the more you wear 'em the more they toot. Or something like that. You can make yourself one of these wearable toy piano shirts if you have the know-how. This one was made by a crafty and crazy modder who gutted a toy electronic piano and then sewed it into the fabric of a shirt. Of course that includes the batteries, speaker, and circuit board.
It was shown at the DIY Festival in Zurich and it looks pretty sweet in a Tron sort of way. I'd be happy with just the shirt, minus the piano parts. Yes, more outer space wear please.

Piano never looked so damn good. I bet he gets women to touch him all over and "play" him. Clever guy.
awesome, clothes, DIY, hack, mod, piano, shirt, toy