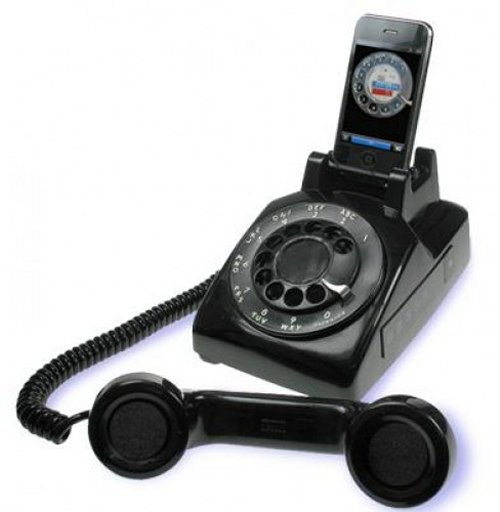 How cool would it be to dock your iPhone in a rotary telephone while running this app. This hack turns your old rotary phone into a cool iPhone docking station. It's sure to sound great since it has 16 Watts of speaker power hidden in the device.
It sports one speaker behind the dial on the front of the phone and two speakers in the handset itself. The IR sensor and controls are on the side of the phone and the docking port is hidden under the receiver when the hand set is off. This is a pretty awesome mod if you have a 1940′s phone laying around. Video below.


Great idea. It could only be better if it allowed you to dial out through your iPhone with the rotary dial on the phone.
DIY, Dock, hack, iPhone, mod, retro, rotary, Speakers, telephone